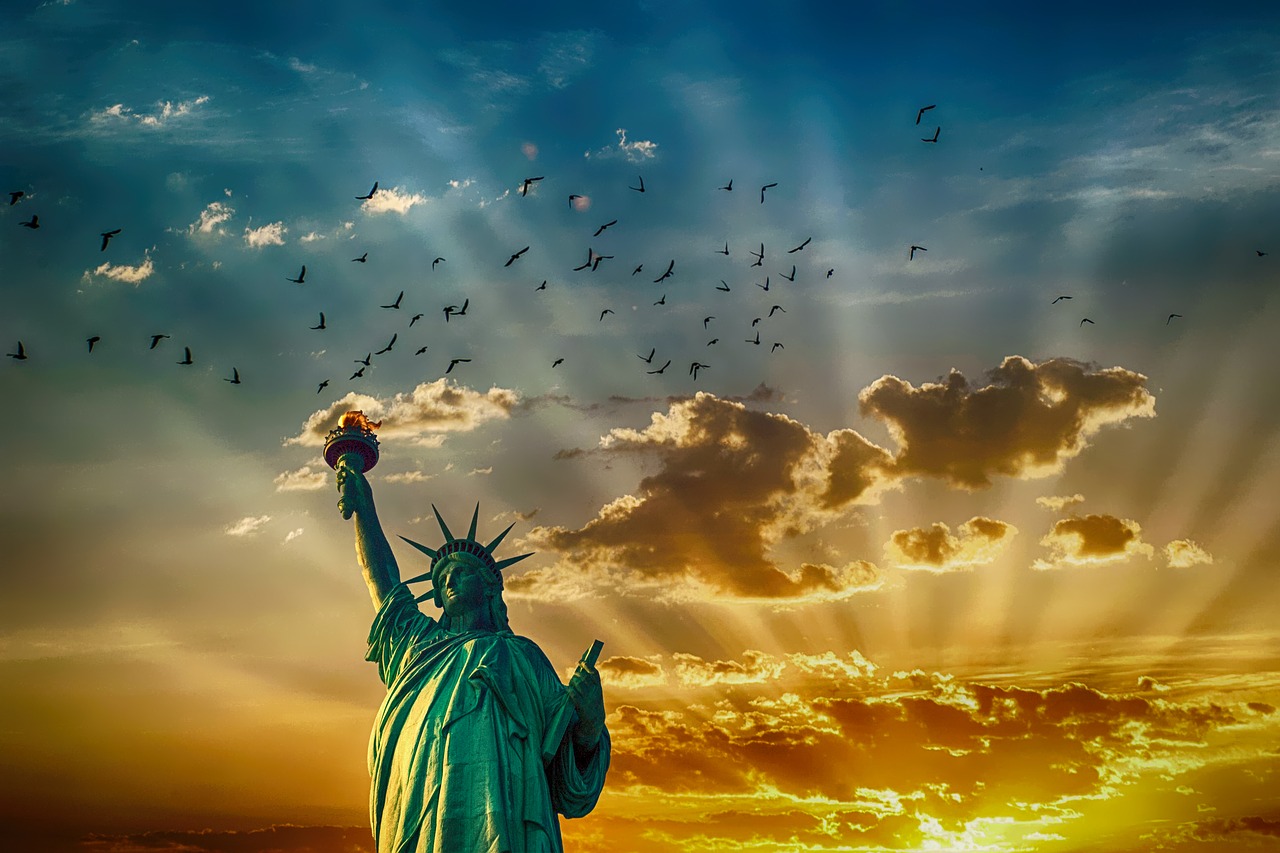 Episode #117
This episode discusses how we must take a stand against Leftism and what's at stake if we don't act now.
Also available on Apple Podcasts, Spotify, Google Podcasts, RSS Feed, and others.
Free Masterclass Click here to sign up for our FREE 5-day video MASTERCLASS.
---
EPISODE TRANSCRIPT
DISCLAIMER: The below transcript was automatically generated and has not been reviewed to ensure complete accuracy. Any references or quotes should be taken directly from the audio recording and not the below transcript.
(00:00): Introduction
On this week's episode, we're talking about how we got to take a stand against the radical leftism that's happening today. And I'm going to talk about what you can do at the end. Stick around. Let's get into it right now. Hey, this
(00:14):
Is Ryan S. Howard. Thanks for tuning into my podcast. I call it your faith at work, because we want to get your faith out of the church and into the world. We want our faith to be active, and I'm here to help you get unstuck and fulfill all the God-given potential that you were created with. I'm going to help you find your God-given assignment so that you can advance the kingdom every single day. We're going to do that and work in the culture and in life. Visit Ryan S howard.com to learn more well. Hello,
(00:43): Episode
Welcome to another episode. We are getting into some current events and some hot topics on this episode and the title. It says everything, you know, we want, we need to stand up against this wild leftism before it's too late. And I want to talk a little bit about kind of what's going on. And just a few high-level things. Here are some themes of what we've been seeing. And fortunately, some of the activity we are seeing from parents and community members who have just simply had enough, they've had enough and it's time to step up. So if the last year and a half has shown us anything, it has taught us that it really matters who we elect as our leaders and politics and government have really taken center stage in every sphere of society all over the place. And we see how much the media can control the narrative.
(01:43):
And we sort of see a crisis of critical thinking is what I call it in America today at least, but also globally. And, you know, we see free speech under attack. We see leftist policies advancing everywhere. We look and as I said, many are finally waking up. You know, we've seen what it looks like to have great leadership and poor leadership and big tech is, has been given far too much power and too much control. We've seen canceled coal, cancel culture, thriving. We've seen, we even saw censorship of the president of the United States when Donald Trump was in office. Think about that for a minute. That is the wildest thing. I mean, censoring the president of the leader of the free world, the number one most powerful person on earth at the time for the president of the United States. That is just dumbfounding.
(02:41):
I mean, it's, it's it's kinda makes you speechless, but it happened and for not very good reasons, actually not good reasons at all. Sort of incoherent reasons is what we heard, but the way he was treated way, Donald Trump has been treated should shock everybody, including those who oppose him. You know, it goes without saying, I believe that you know, those who stand against Trump, if they saw the behavior of people toward someone that they did support, like the tech silencing and slandering and that sort of treatment, there is no way they would be okay with that the way they are okay with it with Donald Trump. And many of these people, you know, you see these TV shows where they go and they talk and ask people and they can't say anything beyond the headline. They just get into the deep, they can't get into any details of why Trump's racist or why it's a problem or any of that.
(03:35):
Well, we also see, we have seen so much hypocrisy with politicians and regulators, not even following their own advice, which just shows the lack of conviction or the insincerity was just, is just absurd to me where they have rules for the, but not for me, for example California, governor Gavin Newsome, make it, all these orders that you can't be in restaurants and all this. And then what happens. He's caught eaten with a group of people, a larger group of people, and then California, Congresswoman Nancy Pelosi, the leader of the house right now. Doesn't, you know, shuts down all the businesses and can't go get your hair cut. And what does she do? She goes to a salon and gets her hair, did hair done just amazing. And then you got the Texas house Democrats where they flew on a plane together, talking about it.
(04:28):
You got any masks and you got all this stuff and then they fly and they have a picture with no mass sun. That's just incredible. Well, we also see the politicization of science with policies and guidance that are ever-changing even contradicting. You know, we have a massive lack of evidence-based justification for a lot of what's happening right now. It is just absurd, the type of direction we're being given and how it's always changing. And this Dr. Fowchee, he consistently changes his guidance with no explanations for things that are clearly conflicting with former guidance. For example masks are not effective. And then he's now he says, you need to wear masks. You need to wear two masks. You need to wear a mask. If you're older than two years old or in three, or if you're under 12, you need to this, that this, that, and there's zero studies that they reference for any of this.
(05:25):
And I say, blitz possession of science. And it's kind of junk science because it's not really based on the scientific method. I mean, we see, I say junk science says trust me, but real science says, test me, you know, we, we should be able to challenge it and say, well, how did you come to that conclusion? And not just have somebody say, well, you denying science, you're denying science, but no science, literally the entire purpose is I have a theory and now you've got to try and disprove that theory. That is the scientific method that's of what is in science. That's what we, what we do in science. And, you know, moving on it's it's even, even this leftism is in our culture is moving into the church, the Christian Church. So many leaders of these big churches in these national leaders are, are going along with this, even against their own probably their own convictions.
(06:24):
They're going against it, just because it's that the culture is going and it's sneaking in. And that's, well, a lot of the, even the, the Christian academics today, the Christian universities are, are going left. I mean, there's all kinds of stuff. There's a documentary coming out called enemies within the church go to their website, enemies within the church.com it's already they already have lots of interviews for things that are happening there. And we mentioned cancel culture. You know, Steve Strang has a book coming out God and cancel culture, and you can get that at online, but it's coming out talking about the craziness of all this that's happening. And, you know, we've seen you know, after elections people, you know, generally don't really see much change to their daily life. I mean, in general, after elections, but here lately, we've seen lots of change. We've see the consequences of who we elect and the power they have. And maybe even more accurate to say the power that they've taken and it's beyond what they are really allowed. You know, the constitution doesn't restrict citizens, the constitution restricts government. What they can do the government's job is to promote good and punish evil, get rid of evil, promote good. That's the government's job in general as promoting good and, you know, getting rid of evil, protecting its citizens. That's a part of it and all these things. So you know what though the time is now, you know, if we don't stand up and stop this leftist push in every sphere of society there, it's going to destroy the nation. It won't be unrecognized.
(08:06):
It will be unrecognizable. We won't recognize America. We won't have individual freedom, free speech, limited government fiscal responsibility, which is kind of already bye-bye. We won't have critical thinking. We won't have the rule of law, religious freedom, traditional families, all of thing of the past. And if we don't stand up, but fortunately people are standing up. That's the good news. People are standing up and taking action and fighting back because they're seeing, you know, these agendas are nothing new. They've been here all along. And they're finally coming to the surface where we can clearly see what they are. They're no longer hidden. And once you see it, you can't unsee it. It's everywhere. This left's agenda. And it's just about this kind of controlling things. And, you know, it's removing freedoms, it's giving more government control. It's not what America was founded on and it's not what America needs.
(09:03):
And in fact, when you work those things out to their logical end, that's socialism to Marxism and communism, that's government control of the means of production, no private ownership, no. I mean, just look at the next step in everything we're doing, pay people to stay home, you know, make it difficult for companies to hire people. You know, all of these things I'm bringing up, we could do endless episodes on, and we will be getting into a lot of details on that, on this show on this podcast. But, you know, we see the attacks coming in the culture, we see fake news. We see these social justice, activists, organizations, and even legislation and regulation, all of these things coming up, but we are seeing parents stand up against it. We are seeing you know, as these true agendas come out, even in education and they're exposed for example they are indoctrinating our students with this leftist ideology, CRT or critical race theory, which is a part of the bigger, critical theory, which is just a racist theory that just literally is based on skin, color and segregation.
(10:09):
And it's just a very it's a horrible, horrible theory. It just teaches racism literally and confuses origins of, and our history. And it's just absurd. We also have gender confusion. That's being put into our schools and taught in these public schools and you know, all of this is it being done instead of just providing an education, strengthened their ability to learn and think critically. And this has been happening for a long time. And now it's just becoming more, obviously agregious and that's what's happening. And finally, we have people standing up saying, this is unacceptable. This doesn't make any sense. And this government overreach is becoming more and more clear by the day. And well at the forefront of that agenda is election fraud. We haven't even talked about that yet, but this whole thing, we have this symposium for Michael and Dell, all kinds of just irrefutable evidence, this data, and it's just irrefutable what's happened.
(11:13):
So lots of more to come on that. So, but what about you? I mean, but what can we do about this? What can you do? I mean, what should you do? What must you do? Well, we need to use our voice. You can use your voice to take a stand. You know, the Bible says, we need to understand the times like the men have this a car and they understood the times and they knew what they should do, and that's where we need to be. So I gave you a very high 30,000 foot overview of what's going on. All of this stuff is traceable directly back to, you know, unbiblical, it's unbiblical, governing unbiblical you know, these things in culture and all this stuff. And we, the church are called to stand up, to speak up. And especially those of us who are spirit filled are to be the voice of God here on earth.
(11:59):
And we stand up and we do the things and that's all over the Bible. Look at Daniel, look at Joseph, look at all these, look at John the Baptist. Look at Paul. All these people were persecuted well because they did what was right and Shadrach, Meshach and Abednego, same thing. But everyone should be interested in politics today. You know, everyone who was not paying attention, all of a sudden now should have an interest because they can now see the direct impact that political leadership has on their lives. And, you know, but we can make a difference. You can make a difference with even just a little effort. You can learn more about the what's going on in your local area,
(12:38):
The education curriculum you can go to the school board meetings. You can go and take a stand there, say what you think you can contact your political representatives. You can get a group of people to come together. Other parents in your neighborhood. You can even pull your kids out of school and come up with another option there with homeschooling that's, that's just growing. We could do another episode on that too. That's growing template or put them in private school. Other things like that. You can help real conservatives get elected and people who really will stand for what matters. And not just what's politically convenient. You can take a stand for your real beliefs. You can talk to your fellow church members and your church leadership. If you see any of it going on, any of this leftist stuff, creeping in, talk about it, but you can do it in a respectful way.
(13:27):
You know, that we just, what we see online. And then people want to shout you down or shot people down. And that doesn't mean our, our personal relationships have to be like that. That doesn't mean that's how we engage. You know, there's a biblical way to do this. But there's a righteous anger, and we got to stand up because the church has been silent too long. And, you know, w w we need to be challenging the thinking of others and asking why it's this Socratic reasoning. Well, how did you come to that conclusion? Why do you think that, why do you think this? And that's kind of exposing the shallow level of critical thinking. And now that's not the case for everybody, but many, many it is, and we can go a little deeper and challenge challenged them to do that. So that's just a few things that we can do to make a difference that you can do to take, take a stand and, and help play a part in getting our culture and our government back on track. So lots more to come, lots more to talk about, but that's just a nice primer to get us started. We need to take action before it's too late to stand up against leftism. So what is it that you will do?
If you enjoyed this podcast, be sure to subscribe and you can help spread the word by giving us a five star review and sharing it with your friends, visit Ryan S howard.com to learn more about how you can advance God's kingdom every day.